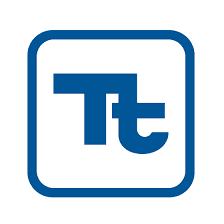 TANZANIA MAJI NA USAFIWA MAZINGIRA (MUM) ACTIVITY
The Tanzania Maji na Usafi wa Mazingira (MUM) Activity funded by USAID/Tanzania and implemented by Tetra Tech International Development (http://www.tetratech.com/intdev) is currently accepting expressions of interest for qualified candidates to fill various positions. The purpose of Maji na Usafi wa Mazingira (MUM) Activity is to expand and sustain the provision and governance of WASH services by increasing access to sustainable water services; Increasing access to finance for water, sanitation, and hygiene; Strengthening the market for sanitation products and services; and Strengthening basin water boards and water user associations for stewardship of water resources,
Tetra Tech seeks experienced candidates for the following positions:
Basin Water Board Coordinators (2 Posts)- RUKWA and NYASA
Working under Water Resources Management Team Lead, Basin .
Water Board Coordinator will be responsible for:
Developing work plans and follow up on implementation of activities relevant to MUM annual work plans (AWPs) specifically focusing on STRENGTHENING BASIN WATER BOARDS AND WATER USER ASSOCIATIONS TO ENHANCE STEWARDSHIP OF WATER RESOURCES
Work as liaison person between MUM Activity and Nyasa/Rukwa Basin Water Boards, responsible for updating BWB on MUM plans and vice versa, as and when need arises.
Work with the BWB to support implementation of SUB-OBJECTIVE 4 : STRENGTHENING BASIN WATER BOARDS AND WATER USER ASSOCIATIONS TO ENHANCE STEWARDSHIP OF WATER RESOURCES through the following activities:
Building BWB institutional capacity and operational efficiency
Implementing targeted investments to protect and restore catchments serving drinking water systems
Raising awareness within BWBs of threats to Tanzania's water resource base
Improvement of the climatological and hydrological monitor­ing networks and systems.
Support improved point and spatial data and information management.
Development of data and information products to support decision making.
Implementation of hands-on and formal training programs to enhance BWBs staffs skills.
Minimum Qualification:
Education: Degree in engineering, Environment, International development, Business, or a related field, and a post graduate degree in a relevant field such as integrated water resources management, international development, public administration, etc.
Professional Experience: Five years of demonstrated technical experience in integrated water resources management in Tanzania, specifically in integrated water resources management, river basin development and management, water resources data acquisition and management, water resources financing including payment for environ­mental services mechanisms, water abstraction surveys, and pro-poor approaches to water access.
HOW TO APPLY
To apply through ARD.recruitment.TZMUM@tetratech.com with a cover letter and current curriculum vitae (CV) in reverse chronological order format. Please list the title of the position in the email subject line
General Qualifications:
Must be computer literate (in Microsoft Office applications such as Excel, Word, PowerPoint, etc.).
Excellent interpersonal skills, including patience, diplomacy, willingness to listen and respect for colleagues.
Ability to work individually and as part of a team. Must also be able to work effectively in a team environment.
Professional fluency in English and Swahili is required for verbal and written communication.
Experience delivering services in Tanzania, working successfully within a team environment;
Please note: Only Tanzanian citizens are eligible for this position.
Only Short-listed candidates will be contacted for an interview. No phone calls will be accepted about these positions.
Deadline for submission of applications is November 5, 2021.