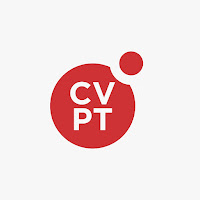 Team Leader Maintenance – Building and Construction
CVPeople Tanzania | Full time
Team Leader Maintenance – Building and Construction
Arusha , Tanzania
Job Description
Rijk Zwaan Q-Sem Ltd is located in Arusha, Tanzania. Currently with 450+ employees. Rijk Zwaan is an international family company with a people-oriented culture. Rijk Zwaan is right at the start of the food chain. We develop vegetable varieties and sell the seeds produced from them globally. Rijk Zwaan Q-Sem Ltd is looking for motivated Tanzanians who are interested to fill up below vacant positions;
(I)   Team Leader Maintenance – Building and Construction (1 Post)
Reports to: Station Manager
Job Description
Responsible for the general maintenance planning monthly schedules and labour allocation for day-to-day operations.
Maintain Company required performance and maintenance records for identified equipment.
Performs preventative maintenance functions as directed.
Evaluate facilities (Greenhouse) to determine maintenance or repairs that need to be performed.
Collaborates with team members to discuss upcoming work assignments, delegates assignments based on team members skills and experience,
Assist members with technical issues or advanced problems with given assignments.
Responsible for the safety of individuals on team and that o those affected by any maintenance activities.
Oversee the team's performance attendance and disciplinary issues.
Submits requests for maintenances and give report to the Station Manager
Involved with recruitment and annual employee reviews.
Ensure that materials from the central workshop are delivered on time to perform the maintenance by the teams.
Responsible for stock administration, planning and ordering materials at Procurement Department, all orders to be signed by Station Manager.
Able to interact with the Greenhouses leaders, to know when maintenance can be scheduled taking into account the planting and harvesting moments.
Preparation of technical drawings, based on the information received from the Station Manager or in the Netherlands and in collaboration with other parties ( Technician, Plumber, Electrician, etc)
 To be a technical adviser on key Projects and other areas of the business as requested.
 Work with Station Manager to investigate, analyse requests and concerns arising from the facility.
Competencies
Understanding of the Company Business.
Good reporting skills.
Demonstrated ability to operate in an international setting.
Good knowledge of English (speaking and writing) and Kiswahili (native or fluent)
 Good knowledge of basic computer skills especially Microsoft office
Pro-active, inspirational and trustworthy person.
Work systematically and able to serve internal customers.
 Leadership and personal effectiveness.
Independent, self-motivated with good communicative skills.
Reliable and honest.
Teamwork and good negotiating skills.
Education and Experience
Diploma or Certificate from any recognized Institutions, VETA, DIT, Arusha Technical College etc.
 3 – 5 years of experience.
Age between 30 – 45
Status: Permanent Position.
Requirements
How to Apply:
If you believe, you can clearly demonstrate your abilities to meet the criteria given above, please submit your application letter with a detailed CV attached with relevant academic certificates to the following address;
Human Resource Manager
Rijk Zwaaan Q-Sem Ltd
P.O.Box 12345
Arusha, Tanzania.
Or at ajira@rijkzwaan.com
To be considered your application must be received by 07th November 2021. Only short listed candidates will be contacted.
Rijk Zwaan is an equal opportunity company everyone is encouraged to apply.