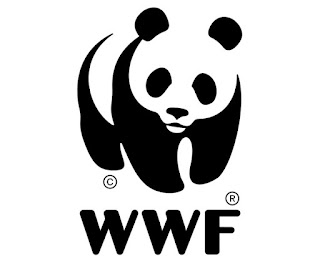 Senior Project Manager 
21 MONTH CONTRACT
WWF (World Wide Fund for Nature) Tanzania in alliance with TRAFFIC, the international wildlife trade monitoring network – has an opening for an experienced Project Manager who would enjoy overseeing a dynamic portfolio of diverse project activities in Tanzania, Kenya and Uganda.
JOB DESCRIPTION – CHARACTERISTIC DUTIES 
Based in Arusha, under the supervision of TRAFFIC's East Africa Office Director, the Senior Project Manager will oversee the implementation of activities in Tanzania, Kenya, and Uganda. The Project Manager will supervise and support experienced
project coordinators based in Tanzania, work closely with TRAFFIC's research and behaviour change experts in the UK, monitor project budgets and timelines, and ensure compliance with donor guidelines and that all project outputs are produced on time and are of a high quality.  In Tanzania, the Project Manager will work closely with agencies such as the National
Prosecution Services and Tanzania's Forest Service, while in Kenya and Uganda, the role will involve working with customs and various Port authorities in the region.
SPECIFIC DUTIES
The main tasks of the Senior Project Manager include, but are not limited to the following:
Lead the overall management of activities under two main projects;
Supervise experienced TRAFFIC programme personnel, service providers and consultants that work for the project, including developing contracts;
Provide technical advice to the project implementation teams and partners and support with implementation;
Ensure compliance of activities implementation and outputs are in line with US Government and TRAFFIC policies and safeguards;
Be responsible for the timely submission of donor progress reports;
Manage ongoing effective working relationships with partners in the three project countries;
Manage the project's finances and support financial admin and reporting;
Lead communications with the donors including donor meetings
Represent the projects and TRAFFIC at internal and external meetings as required; and,
Undertake any other tasks as required by the Director of TRAFFIC East Africa.
REQUIREMENTS 
A Masters/Ph.D. in a relevant discipline (e.g. wildlife management, environmental or conservation science or environmental law) or related field.
Minimum of 10 years professional project management experience, including managing staff, project budgets and reporting. Experience managing USAID government projects is preferred.
Experience of donor relationship management and reporting is required
Demonstrated knowledge of M&E concepts.
Knowledge and previous working experience in wildlife trade, environmental crime and related law enforcement issues.
 International working experience, especially in Kenya and Uganda
 Experience in facilitating meetings;
Excellent organizational skills with ability to prioritize, meet deadlines, problem solve and adaptively manage.
Good interpersonal and leadership skills and ability to work effectively and collaboratively.
Ability to work independently and show initiative in developing innovative approaches.
Fluency in English and Kiswahili is required.
Willingness and ability to travel within Tanzania and the region frequently.
Must be eligible to work in Tanzania.
In the subject header, Senior Project Manager, interested applicants are requested to send a cover letter and current CV with full contact details of three to traffictz@traffic.org by midnight Tanzania time, 19 November 2021. We thank all applicants