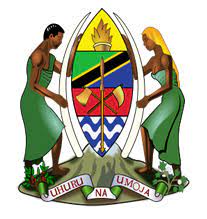 Institute of Social Work
The Institute of Social Work is a higher learning Institution in Tanzania which was established by the Institute of Social Work Act [Cap 110 R.E 2002] as amended by the written Laws (Miscellaneous amendments) (No. 3) Act of 2002 herein referred to as the Act.
Also Read This…
All training programs offered by the Institute are competency based, aimed at equipping trainees with requisite professional knowledge, skills and competence in their areas of specialization. They also focus on demands of the larger community which is key stakeholder and macro target for service offered by our graduates.
On behalf of Institute of Social Work (ISW)
Public Service Recruitment Secretariat invites qualified Tanzania's to fill 52 vacant posts as mentioned in PDF file attached bellow.
BONYEZA HAPO CHINI KUDOWNLOD FORM YA MAELEZO
BOFYA HAPA KUONA NAFASI NYINGINE ZA AJIRA