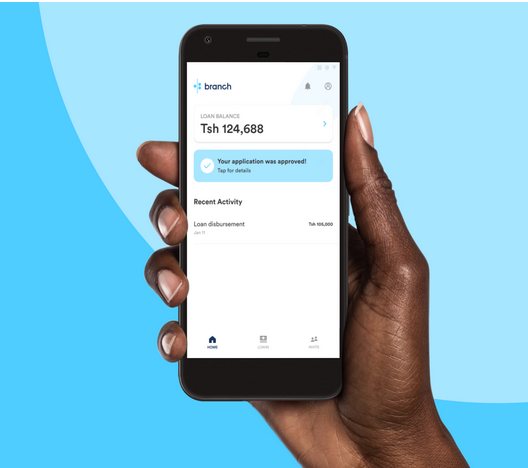 About Branch:
We've built a profitable business model, secured multiple rounds of funding, and already disbursed millions of loans. Now it's time to scale exponentially.
At Branch, our products are designed to meet people where they're at. For many, that means having little to no credit history or savings. So we use alternative data to offer financial products that people can access anywhere, without the hassle of judgement of traditional institutions.
With the explicit permission of our customers, we analyze smartphone data to determine loan eligibility. Our machine learning algorithms process thousands of data points to create personalized loan options in a matter of seconds.
Loans for the way you live
Access up to Tsh 700,000 on your smartphone anytime and anywhere.
How Branch loans work
1. Download the Branch app
Use your Android phone to download Branch from the Google Play store.
2. Create your account
Fill out a simple form in under 30 seconds and submit for a quick review.
3. Apply for the loan that meets your needs
Loans are conveniently sent to your mobile money or bank account in minutes.
4. Receive the loan into your account
Repay with your mobile account. Build your credit to unlock larger loans.