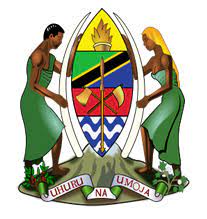 Post: ICT OFFICER GRADE II (HELPDESK) – 1 POST
Deadline: 07 July 2022
About e-GA
We Strengthen and Develop the Provision of Internet Government Services to Public Institutions e-GA intends to implement various interventions to help public institutions provide effective internet services. The implementation will be done by doing the following:
Addition and improvement of government service delivery methods network
Provision of counseling services and technical support
Improving human resource capacity in institutions,
Facilitate access to secure and reliable Government network infrastructure and systems
Strengthening and coordination of cyber security efforts in public institutions.
Job Responsibilities:
i. Develop and implement efficient and effective customer support processes
ii. Implement proper methodologies to improve first call resolution and technical assistance / support for incoming queries from the Public Institutions
iii. Conduct analysis of helpdesk activities and make recommendation for increased organizational efficiency and effectiveness
iv. Co-ordinate collection, analysis, interpretation and presentation of data and statistics;
v. Design, develop and manage an enhanced reporting structure which ensures the early identification of reported service faults/breakdown/problem and ensure minimum risk to the business;
vi. Log, maintain and take ownership of issues reported by the Public Institutions and provide the appropriate reporting information.
vii. Provide first Level ICT Technical Support and ensure fast resolution of queries from Public Institutions in compliance with Client Service charter and Service Level Agreements.
viii. Maintain reliable and secured network and personal computing environment including hardware and software.
Job Qualifications:
a. Minimum of Bachelor Degree in Computer Science/ Information Technology/ Computer Engineering or related discipline from a recognized institution.
b. Strong technical knowledge/ capacity to handle/resolve ICT problems
c. Strong skills in customer management practices
d. Ability to plan actions and steps to carry out goals to ensure that the agreed targets are met;
e. Knowledge of multiple technology domains including software development, Security, database management, networking, and Operating systems (including UNIX/Linux, Ms Windows, Android, and IOS) is preferred.
f. Knowledge in Data Analytics, statistical data and interpretations;
g. Knowledge in Quality Assurance for developed ICT products / services
h. Possession of an ICT related certifications (ITIL, CISA, etc.) and/or certification in Project Management (PMP/PRINCE2 etc.) will be an added advantage.