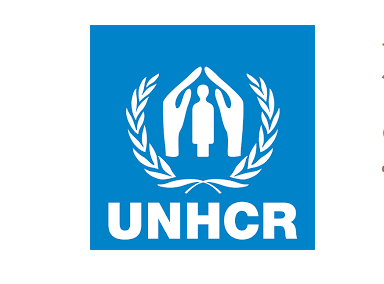 Organizational Setting and Work Relationships
The Filing Assistant is normally supervised by a more senior staff within the same Unit or in Protection or Operations Data Management Sections.
Subject to the nature of the task/assignment, he/she will work independently on routine tasks, and will request and follow instructions of the supervisor for more complex issues. Contacts are mainly with the colleagues in the same duty station. External contacts are limited to answering queries from other UNHCR offices and seeking information on individual case from other UNHCR offices.
All UNHCR staff members are accountable to perform their duties as reflected in their job description. They do so within their delegated authorities, in line with the regulatory framework of UNHCR which includes the UN Charter, UN Staff Regulations and Rules, UNHCR Policies and Administrative Instructions as well as relevant accountability frameworks. In addition, staff members are required to discharge their responsibilities in a manner consistent with the core, functional, cross-functional and managerial competencies and UNHCR¿s core values of professionalism, integrity and respect for diversity.
Duties
– Track incoming/outgoing files in the system and keep in the filing room when not in use by staff, in line with SOPs.
– File correspondence/documents in the physical file and enter data in the database.
– Ensure that an orderly and systematic filing system is maintained in the filing room (active and closed) for efficient and timely retrieval of files.
– Ensure that the File tracking system is properly used by all staff in the office and that file movement within the office and between users is properly recorded in the system.
– Ensure that the data which are mainly related to asylum seekers, refugees and persons of concern to UNHCR are correctly entered into the computer database and filed in the physical individual file.
– Receive, record and forward incoming correspondence and manage its proper distribution to the responsible officers.
– Draft routine correspondence and respond to queries relating to area of responsibility.
– May be required to assist the protection and refugee status determination unit with maintaining and updating the interview schedule as well as communicating with applicant regarding their scheduled appointment.
– Ensure the general maintenance and smooth running of the filing room, i.e. physical arrangement, cleanliness and security.
– May be required to provide clerical and administrative support by stocking and supplying stationery, receive and dispatch of external and internal office pouches and handle all official documentation.
– Make recommendations relating to the organization of the filing system.
– Perform other related duties as required.
Minimum Qualifications
Years of Experience / Degree Level
For G4 – 1 year relevant experience with High School Diploma; or Bachelor or equivalent or higher
Field(s) of Education
Not applicable.
(Field(s) of Education marked with an asterisk* are essential)
Certificates and/or Licenses
Not specified.
(Certificates and Licenses marked with an asterisk* are essential)
Relevant Job Experience
Essential
Not specified.
Desirable
Completion of UNHCR learning programmes or specific training relevant to functions of the position would be an asset.
At least 2 years relevant experience working with UN/UNHCR.
Experience working ProGres V4 and Filing Tracking System (FTS).
Functional Skills
*IT-Computer Literacy
(Functional Skills marked with an asterisk* are essential