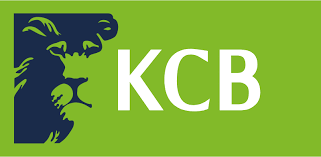 Head of Risk  
Job Summary:
To provide overall strategic leadership for the Risk Function for KCBT. In addition, the role will be responsible for developing and implementing risk management initiatives and activities to ensure efficiencies in bank operations.
Key Responsibilities:
Establish & Maintain risk management strategies, principles, framework and policies and provide independent oversight thereof.
Identify, develop, analyze and review credit risk decision models and associated procedures to ensure credit risk decision tools used are powerful and appropriately discriminate risk.
As a member of Senior Management (EXCOM), participate fully in all management committees and meetings.
Report on incidences of violation of policies to management in order to maintain an effective risk management culture.
Engage with relevant regulators, MoHF, BOT, TRA, PCCB, OSHA, TCRA, etc. on various regulatory matters impacting the bank to ensure timely resolution.
Ensure that reporting requirements are aligned with BOT, Basel II and best practice benchmarks with regard to credit risk, Market Risk and Operational Risk.
Engage & Coach management and business units on risk management
Overseen operational risk framework of the bank through various risk champions & manage bank wide controls evaluation process
Coordinates appropriate and timely delivery of risk management information/reports to the board and senior management.
Develop capacity and competency of Risk Management Department
Oversee the composition and operations of CORCCO, BORCCO, HORCCO
Coordinate Business continuity/ Disaster Recovery plan, Insurance plans for the bank.
Ensure prompt management action on Internal/ External Audit findings, BOT examination reports
Develop Bank Risk Strategy and manage its implementation.
Manage lending risk of the bank
Maintain Banks Risk Appetite and Middle office functions
Coordinate ALCO meeting and ensure sustainable middle office function
Manage Financial Crime Framework i.e. Bribery & Corruption, Sanctions, AML and Fraud.
Requirements:
Bachelor's Degree in business related field or its equivalent is required
Professional qualifications i.e. CPA, CPA (T) or ACCA is required
Master's degree in risk or business-related field is an added advantage
Minimum 10 years of experience
The deadline for submitting the application is 30 November 2021.
CLICK HERE TO APPLY