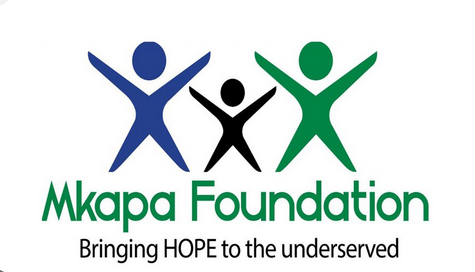 The Benjamin William Mkapa Foundation (BMF) is a non- profit Trust, established in 2006 with the vision towards healthy lives and well-being for all, in Tanzania and the rest of Africa. Its strategic mission is to contribute towards the attainment of better health outcomes through innovative health and related system solutions.
BMF has been granted an award by Henry Jackson Medical Research International, Inc. Tanzania (HJFMRI Tanzania) through its U.S. Army Medical Research Acquisition Activity (USAMRAA) to support management of non-clinical Human Resource for Health Component under Southern Highland Zone Civilian Project (SHL) implemented in four regions of Rukwa, Katavi, Songwe and Mbeya. Through this award a total of 119 data management staff will be deployed in 108 health facilities to support program activities in the respective regions.  Therefore, this job advert seeks for an innovative, self-driven, dynamic, and competent qualified candidates to fill the following vacancies: –
Job Title: Data Clerk
Positions: 119
Reports to: Strategic Information (SI) Regional Lead
Location: Mbeya, Songwe, Rukwa and Katavi Regions
Specific Task Job Description
Data Clerk will work at facility level to assure timely entry of patient files in health management database for HTS, CTC, Pharmacy Module and RCH, within one day after reception of the file from the clinician and undertake data verification on a routine basis to ensure accuracy and consistency of the data entered, reported, and submitted.
Responsibilities
· Enter patient information, family information, visits, and laboratory results and other findings into the CTC2 database system, HTS database and pharmacy module.
· Ensure all the patients' records are properly stored and monitored according to the National NACP guidelines on storage of confidential client information.
· Ensure that patients monitoring tools are neatly kept and easily accessible when needed.
· Ensure all project reports; daily, monthly, quarterly, semi-annual, and annual reports are of high quality and are produced and submitted on time in the introduced data reporting system.
· Provide data entry support to CHMTs into the DHIS2 including conducting data reviews and validations at facility level.
· Collaborate with CBHS at community and health facility levels for tracking defaulters, producing list of Missed Appointment and IIT and updating the database accordingly when patients return to care.
· Provide all the necessary support and assistance on data requests at facility to program staff and Council Staff.
· Conduct daily, weekly, and monthly tracking of all HIV positive clients from all testing points at facility level ensuring proper documentation of these clients for easy tracking.
· Actively participate in all QI related activities and ensuring provision of accurate data on monitored indicators by the QI team within respective assigned facilities.
· Conduct routine analysis of data and display of key set of HIV/AIDS indicator progress on a monthly/quarterly basis and share findings with the Facility/CTC staff for use and for decision making.
· Conduct monthly data audit. Verify data entered in CTC2 database and that of the paper-based source. Check the completion of CTC2 cards and work with CTC staff to rectify any inconsistencies.
· Develop, Review and Maintain copies of data collection forms and reports (ensuring accurate updating as needed) and support documentation for data management.
· Participate in health education activities for preventing HIV transmission particularly among people living with HIV/AIDS attending clinic in CTC /RCH.
· Work closely with other staff members at CTC and RCH to provide good services to clients attending the clinic.
· Actively follow up and track patients who have missed their clinic visits daily after the end of every clinic session.
· Provide data entry support to CHMT into DHIS2 system including conducting data validation at facility and district.
· Participate in internal Data Quality Assessment with R/CHMT.
· Conduct monthly data cleaning exercise for respective site/s.
· Prepare a list of patients who are eligible for HVL on weekly basis from the CTC2 database, share with CTC in charge ensure all HVL sample collected, and results received are documented and entered to CTC2 cards and CTC2 database on timely manner.
· Ensure that all TPT records (start and completion) are documented into CTC2 cards and database in a timely manner.
·  Ensure continuous back up of the CTC2 database files after every visit (daily, weekly, or monthly basis).
· Conduct routine data checks on client information entered CTC2 database on a daily/weekly basis). Conduct day to day synchronization of client's appointment dates through the SMS reminder system.
· Provide weekly tracking SMS Reminder report to M&E Officer and updating client's phone numbers into CTC2 database.
· Ensure that all the information concerning clients at CTC and RCH are always kept confidential.
· Ensure all Donor reporting requested are prepared and submitted a request by the M&E team or Data Managers in your region.
· Ensure updated version of CTC2 database is running as per NACP requirements and ensure weekly and weekly export of data to NACP (Macro3) and monthly Portal is done as required including CQI indicators.
· Ensure clients' files are arranged in order based on instructions given during the training or order that will reduce time to search for patients' files when clients return for next visit.
· Keep records of appointments of the clients and ensure missed appointments are communicated to outreach providers (HBC) and status of clients are updated timely.
· Print lost to follow up list on weekly basis and share with outreach partners.
· As part of capacity building to clinician filling out CTC2 cards to be recommended for next training, data clerk will be required to keep record of the clinician that have not filled out CTC2 card properly. Return cards for correction and keep record of the clinician and frequency of files returned.
Experience, Qualifications and Knowledge
· Diploma in Health records and information management, Records and Archive management, Records Management, Information technology and data management, Health Informatics, Statistics, biostatistics.
· A minimum of two (2) years' experience working as a data entry officer in the HIV/AIDS program settings.
· Analytical and problem-solving skills, multi-tasking, and organizational skills.
· Ability to communicate fluently in both English and Kiswahili.
· Ability to work both individually and as part of a team with minimal supervision.
· Ability to maintain confidentiality in all aspects' Strong attention to detail and organizational skills with the ability to prioritize and multitask Job.
· Ability to communicate fluently in both English and Kiswahili.
· Ability to work both individually and as part of a team with minimal supervision.
· Ability to maintains confidentiality in all aspect's Strong attention to detail and organizational skills with the ability to prioritize and multitask.
                            MODE OF APPLICATION:
For all interested candidates the deadline for submitting application is on  Tuesday, 21st November 2023.
BMF is an equal opportunity employer, and we value diversity. BMF is committed to the principles of safeguarding in workplace and will not tolerate any form of abuse, wherever it occurs or whoever is responsible. In the event of any abuse, you may report by submitting you are complaining via http://whistleblow.mkapafoundation.or.tz/.
                                                           RELEASED BY:
CHIEF EXECUTIVE OFFICER, BENJAMIN WILLIAM MKAPA FOUNDATION