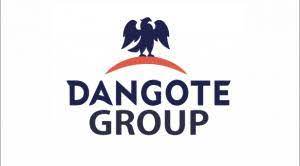 Description
Operation & Maintenance, Trouble shooting of Instrumentation equipment's.
Responsible for trouble free operation of assigned area to achieve optimum reliability and availability of equipment'
Implementation of safety measures and compliance of safety guidelines.
Material management of assigned area for smooth plant operation
Provides adequate maintenance support to reduce downtime
Implements preventive maintenance schedule.
Maintains the maintenance records of equipment.
Perform any other duties may assigned by Senior
ALSO READ FULL SPECIFICATION OF INFINIX NOTE 30 UFAHAMU SIFA PAMOJA NA BEI YAKE
Requirements
Diploma in Electronics or Instrumentation
Minimum of two (2) years of working experience preferably in Cement Industry
Good knowledge in the use and maintenance of instrumentation equipment.
Strong leadership and people management skills.
Commitment to implemented safety and environment regulations
Good data gathering and analysis skills.
Baseline problem analysis and solving skills.
Creativity and an ability to think out of the box.
Benefits
Personal Health Insurance
Pay Off Time
Training and Development