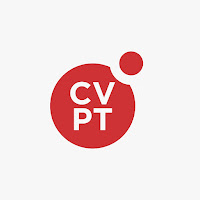 QHSE Officer
CVPeople Tanzania | Full time
Dar Es Salaam , Tanzania | Posted on 10/25/2021
Job Description
REPORTING TO: QHSE MANAGER/ GENERAL MANAGER/  TRANSPORT & LOGISTICS MANAGER
OBJECTIVE:
To actualize QHSE policy and procedures in order to ensure that none get hurt while working for or with Bollore. In his function as HSE officer, he has the authority to implement changes to conditions that create unacceptable high-risk levels. He has the ultimate sanction to interrupt an operation should those high-risk conditions prevail.
To implement an integrated Quality Health, safety and environment management system in the company.
KEY RESPONSIBILITIES:
To promote and ensure, through their internal resources that relevant HSE standards are applied. To enforce the observance of all relevant local HSE regulations, aiming at continuous improvement and QHSE awareness.
To correct in a timely manner any deficiencies, non-compliance and unsafe conditions.
To participate in incident investigation teams, depending on the nature of the incident.
To hold regular QHSE meetings. To take part in safety inspections and audits with location management, line supervision and safety staff.
To assist Country Managers in the implementation of the QHSE management system.
To assist the QHSE Manager in promoting an effective QHSE culture throughout the business.
To have access to all statutory health and safety documentation and copies of the Company's policies, procedures and standards on HSE.
To monitor QHSE performance, keep records and participate in safety audits
To carry out reviews and updates regularly. To discuss the QHSE implications of any proposed new modifications to the facility, equipment and work routines
Requirements
QUALIFICATIONS:
Minimum university degree in science or engineering related field
Lead Auditor/Assessor Training on either on of the following:
1.  ISO 9001
2.  ISO 14000
3.   ISO 18001
2 years working experience working directly within a QHSE management systems. Experience working with the mining project will be an added advantage.