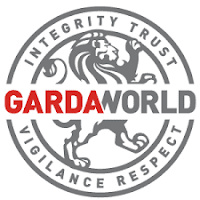 Technical Solutions Director, Africa
Position/Employment Type
Technical Solutions Director, Africa / Full time employee position
Location: KE Dar Es Salam, TZ RW Lagos, Nigeria, NG
Organization/Reporting Line
GardaWorld East Africa (KK Security) / reporting to Managing Director, East Africa, GardaWorld
Place Of Work/Travel
Permanent base to be confirmed but regular travel will be required across Africa to GardaWorld's areas of operation, with possible travel to management offices in Dubai, London and North America.
Contact And Cooperation
Internally: Main cooperation with Country Managers across the continent, their respective Technical Managers, Sales Teams, Finance and the MEA Commercial Support Team
Externally: Local and International Technology Partners, Equipment Suppliers, Technology Consultants, Government Agencies such as Communications Authorities, Architects, Engineers, Contractors and System Integrators
Job Summary
The Technical Solutions Director, Africa will provide subject matter expertise, leadership, mentorship and training to the Technical Solutions division across the continent. The role will support all Country Managers in their management of their Technical Departments along with managing any consultants supporting the business. Critically the position will lead on the identification, selection and negotiation of key suppliers to ensure a consistent approach to solutions design, establishing a supply chain for fast moving equipment along with best value pricing. This role will support countries with their Technical Solutions sales cycle for Tier 1 and strategic opportunities and could include surveys, designing, quoting, pitching and negotiating.
Key Responsibilities
Lead and drive the development of the Africa Technical Solutions strategy in line with and the Company's business plans and goals and then work closely with all Country Managers to deliver highly profitable organic growth.
Work with all countries to ensure their Technical Solutions Departments are 'fit for purpose' which are fully capable and trained with redundancy to sell, install, operate and maintain projects and systems thus ensuring a resilient and sustainable business line.
Provide guidance and input into countries on how best to manage their Installations & Maintenance teams and thus delivering operational excellence and cost effectiveness regardless of the system being deployed. Ensure the successful roll out of the Technician Job Card management system linked to the company's client relationship management system.
In support of the country teams, oversee all Tier 1 Technical Solutions projects and opportunities from initial client pitch, solution design, pricing and deal closing negotiations.
In conjunction with IT and the latest technology thinking, the role will be responsible for assessing all in country National Control Centres and making recommendations on improvements and upgrades which ensure consistency across the entire business.
Work with all Country Managers to establish state of the art customer experience centres.
Work closely with Procurement to establish preferred supplier relationships, pricing and supply chains.
Responsible, where necessary, for the training and certification of technicians on key products and systems which the company will be offering to its customers.
Work closely with Client Relationship Managers, Country Managers and Sales Teams to ensure they are fully briefed and trained on the company's Technical Solutions offering and commercial modelling for customers.
Work closely with the Marketing Team to ensure all marketing materials are regularly updated to suit the Company's Technical Solutions offering.
Support Country Managers to develop their annual Technical Solutions budgets and growth targets.
Attend industry events in order to understand the latest technologies and solutions being rolled out into the market. Be prepared to support marketing at these events as well as participation as a presenter and panelist.
Produce Technical Solutions Division reports and presentations to ensure that internal and external stakeholders, including the Senior Management Team and Board, are appropriately kept abreast of the Company's technical developments.
Principal Outputs Of This Role
Developing an Africa Technical Solutions strategy to support multi-country client requirements and delivering sustainable organic growth opportunities.
Lead the company's selection of Technical products and solutions to best deliver on its strategy and growth targets.
Ensuring all country technical teams are set for success in selling, delivering and maintaining projects to the highest levels of service delivery, client retention and organic growth.
Participate in all innovation projects and POC's for the Company's pursuit of operational excellence and efficiency.
Authority
Refer to GardaWorld Authority Matrix.
Accountability
The Technical Solutions Director is accountable to the Managing Director, East Africa for his responsibilities. These responsibilities will be monitored and managed through the mid-year and annual performance review and supported through the monitoring of KPIs.
Competencies
A visionary leader, energetic with ability to transform, inspire and motivate teams to produce quality output within strict timeframes.
Inquisitive by nature and passionate about 'staying ahead of the market' in so far identifying new technologies and solutions to use internally and offer to our customers.
Strategic, innovative and logical thinker, ability to see the big picture and formulate strategies for the company and contribute to achievement of the company's overall objectives.
Demonstrate ability to build cohesive Technical Solutions teams through developing their capabilities and competencies and provide others with clear direction, guidance and mentorship on all matters Technical.
Enthusiastic, results oriented with excellent communication and presentation skills.
Influential with an ability to work and interact with internal and external stakeholders at all levels.
Commitment to results (demonstrable proof of being a deal closer), customer focused, and goal driven.
Ability to grow, support and develop talent within the department; and
High moral standing with impeccable integrity
Qualifications & Experience
Bachelor's Degree in engineering, design, IT, electronics or similar is essential.
Professional qualification in design technology, engineering, security and risk management or any related field.
Minimum ten (10) years technical experience in the same industry with at least five (5) years in the infrastructure / facilities security sector at a management level.
Specialist knowledge in retail / residential, corporate, commercial, and diplomatic alarm systems and alarm response to include integration with home automation, security / fire control and building management systems.
Demonstrable experience of large scale and complex integrated technology security solutions in at least 3 key sectors e.g. Oil & Gas, Mining, Power, Hospitality, Large Commercial Buildings, Education Sector, New Builds / Mixed Use Development Projects, Health Care, Retail & Financial Services.
Deep knowledge and experience of working with at a minimum CCTV, Access Control, Remote Offsite Monitoring, Perimeter Intrusion Detection, Video Analytics and Facial Recognition, Security Management Systems, Alarms, Tracking and Fleet Management Solutions.
Advanced knowledge of MS Word, Excel, MS Project, PowerPoint, and Visio.
Intermediate user in CAD and / or REVIT experience essential.
In-depth knowledge of the latest physical and electronic security systems including excellent technical / product knowledge of all types of security, fire and BMS systems and solutions.
Ability to understand and apply and author project documentation, including but not limited to Technical Standards, Manufacturers Product Specifications, Customer Requirement Documents, Design, Quality & Performance, Specifications, Safety, Reliability & Regulatory Standards, Operations and Maintenance Manuals and Protocols.
————————
Never Pay To Get A Job. Legitimate companies don't ask for money,