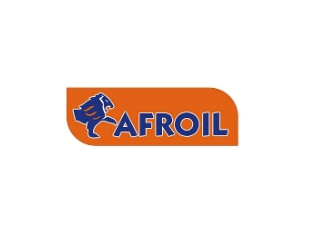 Overview
We, Afroil Investment Limited an oil marketing company based in Dar Es Salaam, Tanzania fully licensed and incorporated on 23rd October 2008 is currently looking for dynamic result oriented individual to fill the following position below….
Job Title: Accountant (4 Positions).
Reports to: Finance Manager.
Department: Finance.
JOB PURPOSE
To facilitate accurate and timely entry of accounting information (Data) into the accounting system (SAP) and to ensure good corporate financial management within the Company.
Duties and Responsibilities.
Maintaining the books of account, that is purchases documents/receipts and payment
Preparing month end standard journal
Maintaining the fixed asset sub-ledger/register.
Prepare month end bank
Keep updated with current tax
File month end VAT returns, SDL, PAYE, WCF and
File half year and yearly P9 & P10 tax returns to
Carry out all daily bank entries posting into the accounting package (SAP) and
Posting of all Petty
Proper records management including filling and keeping of
Manage all accounting
Handle monthly, quarterly and annual
Reconcile accounts payable and
Ensure timely bank
Compute taxes and prepare tax
Manage balance sheets and profit/loss
Comply with financial policies and
Perform any other duty as assigned by the Supervisor
PERSON SPECIFICATION.
Qualification & Experience
Experience in Supermarket, Transport, Stock Management and Card Systems is an added
Bachelor's degree in accounting or
Minimum of 3 -6 years' experience in accounting/finance
Experience with financial reporting requirements
Certified/Chartered Accountant with NBAA is an added advantage
Experience with accounting software, like Tally& SAP
Excellent analytical skills with an attention to detail
Integrity, with an ability to handle confidential information
Computer knowledge e.g. MS Excel, Word, internet and Usage of various software
Key attributes
Ability to accept criticism and work well under
Excellent verbal and written communication skills – English & Kiswahili
Financial management
Reporting Skills
Attention to Detail
Deadline-Oriented
Time Management
Data Entry Management
General Mathematics Skills
MODE OF APPLICATION.
Interested and Qualified candidates to send their updated CVs through email; hr@afroilgroup.co.tz
Please note that only shortlisted candidates will be contacted for interview. This position attracts competitive package and remuneration. Deadline of application is Friday 19th November, 2021 before 5pm.