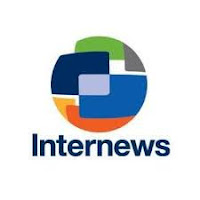 Program Officer- Greater Internet Freedom 
ABOUT THE OPPORTUNITY
Come join a team of dynamic colleagues and partners who are passionate about promoting digital rights and Internet freedom! Internews' Global Technology Department is seeking a full-time Program Officer to support the Greater Internet Freedom (GIF) project. In this position, the Program Officer will fill a unique, multi-faceted role that offers the opportunity to leverage their program management experience to help lead a complex global coalition at the intersection of human rights and technology.
This position will support a global, Internet freedom initiative funded by USAID. Internews launched this three-year initiative in August 2020 to enhance digital security for civil society and media organizations, to engage citizens in internet governance debates, and to advance human rights online. The effort will place regional and local organizations at the forefront of the fight to preserve an open, interoperable, reliable, and secure Internet. By supporting localized Internet freedom initiatives within a global, community-based Internet freedom strategy, the GIF Consortium will construct strong local and regional bulwarks against a rising wave of digital authoritarianism.
LOGISTICS
This is a remote-based position, with preference given to applicants based on the East Coast of the United States or in Tanzania, Kenya, Bosnia and Herzegovina, Moldova, Lithuania, Liberia, Mali and South Africa.
All remote candidates in these locations will be considered. However, you must have work authorization in your location that does not require sponsorship from Internews. Additionally, there are locations in which Internews is not able to support fully remote work.
Wherever possible, we work to try to find solutions for international hiring that work for both the company and the candidate. This means that some of the particulars around the offer for a role will be dependent on several factors, and that the benefits and salary structure that apply to a position will ultimately be based upon the candidate's location and where the role is hired.
This position has a closing date of 04 December 2021.
OUR COMMITMENT TO FOSTERING A CULTURE OF BELONGING
We are an organization of dynamic, mission-driven individuals who are passionate about our core values and about supporting positive change in the world. We pride ourselves on our commitment to innovation and flexibility. We believe that diverse teams are strong teams and work to support an ethic of belonging, dignity, and justice for all people . Our current team includes a mix of genders, parents and non-parents, and people of multiple races, nationalities, ages, sexual orientations and socioeconomic backgrounds. We are an EEO employer and encourage candidates of all races, genders, ages, orientations, ethnicities, and national origins to apply, and welcome those with alternative backgrounds and experiences.
DAY-TO-DAY TASKS will include:
Program/Project Management:
Assist the COP on providing project management and program implementation oversight, strategic planning, analysis, personnel, grants, procurement and finance tasks as needed;
Assist the COP on global partner communications and problem solving;
Assist in the development of team systems, norms and practices;
Supervise at least one (1) full-time staff, including assigning work, approving timesheets and managing their workload (as needed);
Cultivate and strengthen relationships with international and local partner organizations, and ensure that implementation is responsive to the needs of partners and beneficiaries.
Administration & Finance:
Manage the implementation, communication and streamlining of all subgrants (PASS and HQ managed) issued under GIF. This includes reviewing the prospective grantee applications, program and design, budget negotiations, payments and partner reporting;
Ensure all funder approval request packages are complete and ready to be sent by the COP;
Oversee all administrative aspects of the GIF program, in coordination with the COP and Business Management team;
In coordination with the Business Management team, ensure program implementation complies with funder requirements and Internews' policies and procedures;
Oversee the implementation of personal service contracts, outside service contracts and simple service contracts;
Support COP in ensuring that timelines are met, deliverables and approvals tracked.
Writing & Research:
Lead the writing and compiling of program reporting, including quarterly reports and annual workplans, ensuring the final product sent for COP review is complete and timely;
Review and respond to work products from global partners, as needed;
Support internal and external communications, including website, 2-pagers, summaries, etc.;
Represent team and Internews at events, as needed;
In all duties, an understanding of and demonstrated commitment to upholding Internews' Core Values .
QUALIFICATIONS WE'RE LOOKING FOR:
Required
Bachelor's degree or a minimum of 5+ years programmatic experience with USG or Internet freedom programs and projects;
Strong writing skills;
Experience in managing international programs that promote human rights or Internet freedom;
Proven ability to prioritize and handle multiple on-going assignments;
Experience with project management, partnership management, and working with at-risk and marginalized populations;
Proficiency in Airtable or similar project management software;
Proven ability to work both independently and as an effective team member;
Strong English language proficiency;
Optimism, a sense of humor, and excitement at supporting and elevating voices of people across the globe.
Preferred
Experience with USAID DRG programs;
Proficiency in languages others than English;
Experience using secure channels for communication.
This position is being offered and hired by Internews Network. Benefits will be consistent with Internews Network's offerings and will be reviewed during the hiring process. Additional information can be found on our About Working for Internews page.
Internews Network is an EEO/AAP/OFCCP employer. Every qualified applicant will be considered for employment. Internews does not discriminate based on race, gender, gender identity or orientation, genetic information, age, national origin, marital status, disability status, political ideology, military or protected veteran status, or any other characteristics protected by applicable law.