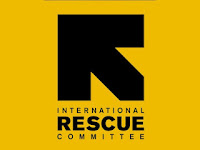 Requisition ID: req18907
Job Title: Project Manager
Sector: Education
Employment Category: Regular
Employment Type: Full-Time
Open to Expatriates: No
Location: Kasulu, Tanzania
Job Description
IRC Summary
The International Rescue Committee (IRC) responds to the world's worst humanitarian crises and helps people to survive and rebuild their lives. Founded in 1933 at the request of Albert Einstein, the IRC offers lifesaving care and life-changing assistance to refugees forced to flee from war or disaster. At work today in over 40 countries and 28 U.S. cities, we restore safety, dignity and hope to millions who are uprooted and struggling to endure. The IRC leads the way from harm to home.
Project Background
PlayMatters (2020-2025) is an education initiative funded through a $100 million grant from the LEGO Foundation. The program reimagines childhood for 800,000+ refugee and host-community children across Ethiopia, Tanzania, and Uganda – children whose education and social development has been affected by displacement and trauma. Building on children's amazing resilience and a growing evidence base supporting Learning through Play methodologies, PlayMatters cultivates holistic learning for children ages 3-12+. PlayMatters is led by the International Rescue Committee and includes Plan International, War Child Holland, Innovations for Poverty Action, the Behavioral Insights Team in partnership with the LEGO Foundation.
Position Overview
The IRC is looking to recruit a Project Manager, responsible for implementation of the day-to-day activities of the PlayMatters project in Refugee Camps and host communities in Kigoma region. Working closely with counterparts in IRC and partner organizations, the post holder will ensure activities are delivered in a timely manner and compliance with donor requirements. The Project manager will directly supervise the PlayMatters Officers building their capacity in project implementation and ensure a positive team spirit is fostered encouraging innovative and quality programming. Working closely with the PlayMatters M&E Manager, the post holder will ensure timely data collection and analysis is used in periodic reporting and to inform project activities. The PlayMatters Manager will represent the PlayMatters in relevant stakeholder meetings such as Education Working Group Meetings on camp level and Camp Coordination Meetings.
This position will report to the Deputy Project Coordinator – PlayMatters and will be based at one of the three refugee camps.
Program Management and Implementation
 Supervise the implementation of planned activities, manage budgets (budget forecasting, BvA review, and budget follow-up) and report in accordance with IRC and donor regulations.
 Work closely with operations to ensure timely procurement of materials according to IRC policies.
Assess project progress and identify technical quality issues and/or other implementation issues, provide solutions and implement modifications as required.
Ensure that all interventions are in compliance with the PlayMatters project documents, IRC's program strategy, national policies, and INEE Minimum Standards.
Contribute to IRC and donor reports as per set schedules (monthly, quarterly, and annually) on grant activities, indicators, and achievements.
Identifies changes in project activities (if any) and share with the Deputy Project Manager who will produce clear documents justifying changes, analysis of change impact, and budget impact.
 Conduct regular meetings with project staff and community members to assess progress toward objectives, discuss issues and assist in finding solutions to challenges identified.
Assess capacity building needs with education department technical team (teachers, trainers, education officers and develop capacity building plans in partnership with the Deputy Project Coordinator.
 Support explain, clarify and update clear project work plans for each district/location regularly in line with emerging changes.
Representation & Partnership
Support the Deputy Project Coordinator, when necessary, in representing IRC in sector coordination meetings and interagency activities and promote IRC's leadership in education programs.
Close collaboration and strong working relationship with district and regional level stakeholders including other partners working in the same locations.
Support implementation of interagency assessments.
Program Management and Business Development
Support compilation of learning from project implementation to inform the design of future programs.
 Support PlayMatters budget development and activity plans for coming years.
Support development of communication materials highlighting the achievement of IRC and the impact it brings to the people served by IRC projects.
 HR Management
Supervise and mentor direct-report staff, including communicating clear expectations, setting performance objectives, providing regular and timely performance feedback, and leading documented semi-annual performance reviews.
 Promote and monitor staff care and well-being; approve and manage all leave requests to ensure adequate coverage.
Ensures internal planning meetings are organized regularly to provide direction and guidance for the project team.
Ensure adherence by staff to IRC's Global HR Operating Policies and Procedures and the IRC way.
Report any violations of the IRC Sexual Abuse and Exploitation, The IRC Way, and Child Safeguarding Policy (TZ specific and global), as per the IRC Tanzania reporting mechanism.
Perform other duties as may be assigned by your supervisor.
Qualifications
Bachelor's Degree or higher qualification (Master's Degree preferred) in education.
 Minimum of three years of relevant, progressively responsible, professional experience in managing the implementation of education programs in developing countries.
Minimum 5 years successful staff management, and coaching experience
Remote management experience strongly preferred.
Demonstrated Skills and Competencies
A commitment to IRC's mission and humanitarian principles.
 Receptive to building and maintaining positive relationships with people from all backgrounds, genders, cultures, and viewpoints.
Knowledge Inter-Agency Network for Education in Emergencies (INEE).
Experience in managing large education projects.
Experience working with children, and especially vulnerable children required.Prior experience working with refugees, preferably in a camp setting and rural communities is desirable.
Ability to work independently with a high degree of initiative required.
Highly collaborative and consultative approach.
Excellent IT skills: knowledge of MS Word; Excel and Outlook required.
Excellent command in English written and oral skills and Swahili is required. Knowledge of French is a plus.
Standards for Professional Conduct
The IRC and IRC workers must adhere to the values and principles outlined in IRC Way – Standards for Professional Conduct.  These are Integrity, Service, and Accountability.  In accordance with these values, the IRC operates and enforces policies on Beneficiary Protection from Exploitation and Abuse, Child Safeguarding, Anti Workplace Harassment, Fiscal Integrity, and Anti-Retaliation.
Gender Equality
IRC is committed to narrowing the gender gap in leadership positions. We offer benefits that provide an enabling environment for women to participate in our workforce including parental leave, gender-sensitive security protocols and other supportive benefits and allowances.
IRC is an Equal Opportunity Employer. IRC considers all applicants on the basis of merit without regard to race, sex, color, national origin, religion, sexual orientation, age, marital status, veteran status, disability, or any other characteristic protected by applicable law.
Warning:
Please be warned of various scams, being circulated via e-mails, from the Internet web sites, and via regular mail or fax, falsely being issued by or associated with the IRC . Beware that The IRC does not charge a fee at any stage of its recruitment process (application, interview meeting, processing, training or any other fee). IRC does not request any information related to bank accounts. If asked of any payment please contact TZ-Recruitement@Rescue.Org.