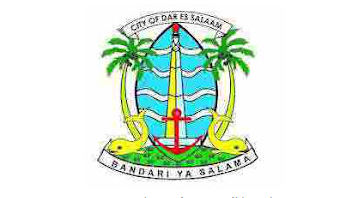 Dar es Salaam, a major city and commercial port on Tanzania's Indian Ocean coast, grew from a fishing village. The open-air Village Museum has re-created the traditional homes of local and other Tanzanian tribes and hosts tribal dancing. It's part of the National Museum, which offers Tanzanian history exhibits, including the fossils of human ancestors found by anthropologist Louis Leakey.
Dar es Salaam was founded in 1862, when Sultan Seyyid Majid of Zanzibar shifted his capital from Zanzibar to Dar es Salaam. Sultan purchases the land from zaramo natives for the purpose of building a house. Dar es Salaam is popularly believed to originate from the Persian- Arabic word Bandar- ul- Salaam meaning in Swahili, Bandari ya Salama.( Dari Salaam) He changed the name of Mzizima to Dari Salaam, "Dari" means the "upper roof or terrace sheltered" and "Salaam means "safe heaven/ place where someone could rest in peace", due to the truth that he found the place very safe and he took it without bloodshed.
Also read this…
The political and administrative history of the country starts in Dar es Salaam when Kaiser Wilheim of Germany started friendly negotiations with Sultan Seyyid Barghash for the Germany to take control of the East African coast follows with the explorer or spy Karl Peters who manage to sign trick contracts with local chiefs to allow Germany use the port. Later Sultan Seyyid Barghash accepted to give the Germany a good place in the port of Dar es Salaam for German naval ships, but the dominance of the port extends inward the town.
NOTICE OF CALL FOR INTERVIEW
The Dar es Salaam City Director's Office announces the applicants for The position of Local Executive that after the application analysis, the following have been selected to attend the Writing Interview to be held on June 27, 2022
starting at 2:00 p.m. The interview area is the Primary School Hall Basic One Coconut. Consider arriving with real Form Four certificates, Academics, birth certificate along with one of NIDA, Vote or Lesent IDs of Driver will be received.