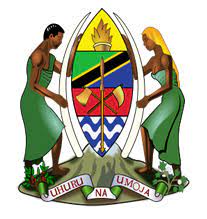 Secretary of the Public Service Employment Secretariat on behalf of the National Prosecution Office
welcomes job applications from Tanzanians with qualifications and ability to fill one hundred positions
and two (102) as specified in this announcement.
1.0 NATIONAL PROSECUTING OFFICE
The National Prosecution Office is led by the Director of Prosecutions who is the Head of the National Office
of Prosecution. The Director of Public Prosecutions is the Chief Supervisor of the Deputy Director of Public Prosecutions,
Directors, Assistant Directors, State Attorneys and Prosecutors in
perform their daily duties.
1.0.1 LAW SECRETARY GRADE II – 20 POSITIONS
1.0.2 JOB DUTIES
i. Receiving copies of Court records related to criminal proceedings;
ii. Keeping a record (diary) of the date of hearing the Consultations, Submitting various documents
in court and the parties concerned;
iii. Monitoring the documents required in criminal proceedings;
iv. Maintaining criminal case files;
v. Receiving the consultation schedule (cause listing), preparing the related files, and sending them to
Head of Section for assigning Government Attorneys;
v. Maintaining criminal case files;
vii. Keeping a Record of Laws and Bylaws; and
viii. To do other work as directed by his Head of work.
1.0.3 QUALIFICATIONS OF THE APPLICANT
Employed Fourth/Sixth Form Graduates with a Diploma in Law from the College
recognized by the Government.
CLICK BELOW FOR OTHERS POST…