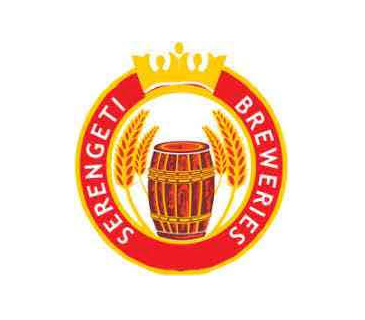 About us
From Arthur Guinness to Johnnie Walker, our business was founded on people of great character, and in 250 years, nothing's changed. We're the world's leading premium alcohol company. Our brands are industry icons. And our success is thanks to the strength of our people, in every role. It's why we trust them with our legacy. And it's why we reward them with the career-defining opportunities that they deserve. Our ambition is to create the best performing, most trusted and respected Consumer Products Company in the world. To achieve these, we need the world's very best people. Feel inspired? Then this may be the opportunity for you.
Serengeti Breweries Limited (SBL) is a fully integrated beverage business in Diageo Africa (supply and demand for beer and spirits) It is a subsidiary of East Africa Breweries Limited (EABL), the largest business unit in Diageo Africa and the largest listed Company on the NSE in Kenya. SBL operates exclusively in Tanzania and is the second largest beer company with a market share of around 25%.
SBL was incorporated in 1988 as Associated Breweries Limited and changed its name to Serengeti Breweries Limited in 2002 and commenced commercial operations in 1996 with one brewery in Dar es Salaam. The company was acquired by EABL in October 2010 and has three breweries located in Dar es Salaam, Mwanza and Moshi.
SBL flagship brand is Serengeti Premium Lager. Other brand portfolios include Guinness and Plisner.  Headquartered in Dar es Salaam, SBL is also the distributor of several global Diageo international renowned spirit brands such as Johnnie Walker®, Smirnoff Vodka®, Bailey's Irish Cream ®, Richot®, Bond 7 Whiskey® and Gilbeys Gin®.
Scope of the role
This role impacts on SBL and distributor profitability through distributor management, business development and financial management.
Purpose of Role
Take orders from distributors (sell in)
Ensure delivery to distributors
Ensure payment, management of outstanding and empties
Implement DMS with their distributors
Leadership Responsibilities and Decision Making Rights
To establish and manage distributor KPI's and manage distributors weekly and monthly primary sales to achieve SBL and distributors primary sales targets
Top 3-5 Accountabilities
Plan and manage distributors primary sales to achieve their targets
Making sure that distributors KPI's are understood and adhered to by all distributors
Develop and support urban and rural distribution initiatives
Manage distributor areas and establish punitive measures for those operating outside their areas
Lead initiatives to assist poor performing distributors to revive their businesses
Qualifications
University degree, preferably in business administration with 3+ relevant experience
Personal Attributes:
Excellent in interpersonal communication,
Ability to attract and work with credible partners
Ability to take business-related initiatives to produce positive business results.
Proven track record in leading successful FMCG distribution team
Able to lead or work effectively in cross-functional.
Worker Type : Regular
Job Posting Start Date :
2022-06-24-07:00