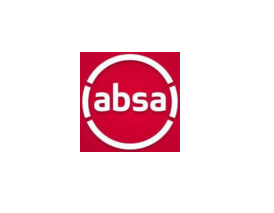 Job Summary
The core responsibility of an auditor within Absa is to execute audit assignments in accordance with the Absa Tanzania Audit Plan and relevant policies, procedures and quality standards.
Key accountabilities
Accountability: Audit Delivery and Issue Assurance
Develop an in depth knowledge of the methodology, by attending training sessions and using knowledge gained during audits, use this proactively in executing audit activities.
 Deliver audit work assigned by the Chief Internal Auditor to a high quality and in accordance with the requirements of the Quality Assurance scorecard.
Assist the Chief Internal Auditor with planning and execution of Design Effectiveness and Operating Effectives Testing, uniformly applying the methodology and quality standards, focusing the work on key risks, with minimum supervision from the Chief Internal Auditor.
Develop and maintain relationships with key audit contacts on each audit by attending continuous stakeholder meetings. In addition, engage closely with stakeholders during assignments and encourage open discussion and interaction with business on the risks relevant to  their environment.
Engage proactively with Absa Internal Audit colleagues,  during assignments and work collabaritely with the relevant  technical team to deliver audit work.
 Provide guidance to other auditors and peers by sharing business knowledge, and best practice so that audit  work meets and sometimes exceeds quality standards.
 Support the Chief Internal Auditor in the identification of risks to be tested by participating in audit planning sessions.
 Develop an in-depth knowledge of Absa and the various business areas and use this knowledge to assess risks and controls through identifying, assessing and documenting risks and controls within the relevant business  processes.
Evaluate the design and operating effectiveness of controls and document all working papers using the Internal Audit tool for review by the Chief Internal Auditor.
Ensure all audit observations and planned actions are factually agreed with management as soon as they arise to ensure timely delivery and issuing  of  the audit reports. Provide suggestions to stakeholder management on how they can address the control issues identified.
Document all working papers in line with methodology requirements. The working papers must be accurate, reflective of work performed and support conclusions drawn.
Display professional scepticism, raising and discussing contentious observations with management and provide evidence to support all issues identified.
On an ongoing basis throughout the audit, discuss and agree the factual accuracy of audit observations with the Chief Internal Auditor.
Provide feedback to the Chief Internal Auditor and audit team with progress and observations raised during the audit by communicating honestly, frequently and effectively. Build and maintain good working relationships with fellow auditors.
Participate fully and be supportive in all audits by providing assistance to the team where required. Be receptive  to learn and seek opportunities to share acquired knowledge with colleagues
Continue to update awareness of risk issues and changes across selected business units from interaction with management and provide feedback to the Chief Internal Auditor.
Assist in the induction of new joiners, mentoring less experienced team members.
 Proactively take on additional tasks as requested by the Chief Internal Auditor – which may include managing Issue Assurance and production of team Management Information.
Perform Issue Assurance testing and documenting of the working papers in accordance with the requirements of the Methodology.
Accountability: Knowledge Management
Improve technical knowledge through self-learning or training including mandatory Continuous Professional Education requirements.
Share knowledge with AIA colleagues and peers in the business.
Develop and enhance learning through seeking coaching, training and continual feedback
Coach new joiners and trainees on how to apply the methodology. In addition, to proactively share knowledge of within the team, leading a session at a team meeting.
Build knowledge of business and culture in business units as assigned by the Chief Internal Auditor
Knowledge of key regulations, including FIC, KYC and AML, Sanctions, for business areas / locations within remit.