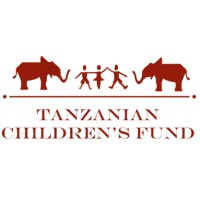 Education Director (Primary School)
We are looking for an education expert with experience in school leadership and teaching to help lead the primary school we co-manage so it can become and remain a model institution.
As our Primary School Education Director, you will be a member of our senior staff and act as the organization's main contact for our Partner Primary School that we co-manage with the District Government. You will take the lead in managing our contract, with the goal of making our Partner Primary School one of the top schools in the region, and ultimately top performing schools in Tanzania. In this pursuit, you will fight to raise the standards of education, ensure that all students in our community have the opportunity for a first-rate primary education, and improve the school environment in order to attract the best teachers.
The Primary School Education Director will work cohesively with the Tanzanian school leadership and teachers to establish a rapport with the faculty and identify the greatest needs of the school. Understanding that our Partner Primary School is an impoverished, rural, government school, working in partnership with the Head Teacher, the Primary School Education Director will coordinate, facilitate and/or create teacher trainings, curriculum supplementation, and administrative schedules to help address these issues and concerns.
The specifics of this job include but are not limited to:
Training and Personal Development
Plan and deliver seminars (at least one each term) for teachers about relevant teaching pedagogies.
Conduct regular classroom observations of teachers and give them prompt and accurate feedback about how to build their teaching practice.
Carry out daily school walks in order to gain a general observation of school's daily operations.
When needed carry out departmental or 1-1 meetings with teachers to discuss ways in which to improve teaching and learning strategies.
When needed arrange study tours for teachers and school staff to other institutions for the purpose of training.
When needed co-teach with teachers in order to demonstrate new teaching and learning techniques.
Academic Planning and Delivery
Together with school leadership ensure the supervision and implementation of the school timetable at all times.
Together with school leadership make and constantly review academic plans and strategies for the academic year.
Together with school leadership track and monitor the progress of students (especially in examination classes) and come up with strategies to support them in their studies. (Holiday programs, remedial classes, round-table etc)
Support the academic office with planning and creating of school schedules. (Master School timetable, extra-curricula activities, examination schedules, school calendar etc).
Advise and support school leadership on key academic decisions and strategies that aim to bring the best possible learning environment for students.
Together with school leadership plan and deliver key school events (school trips, graduation, awards ceremonies, teacher appreciation events etc).