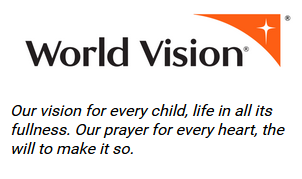 With over 70 years of experience, our focus is on helping the most vulnerable children overcome poverty and experience fullness of life. We help children of all backgrounds, even in the most dangerous places, inspired by our Christian faith.
Come join our 34,000+ staff working in nearly 100 countries and share the joy of transforming vulnerable children's life stories!
Employee Contract Type:
Local – Fixed Term Employee (Fixed Term)
Job Description:
The position can be based in any country within East Africa Region where WVI is registered to operate.
The purpose of the position is as follows:
To support and build World Vision East Africa Regional Office (WV EARO) reputation through external and internal communications, and community engagement by connecting and managing various public engagement audiences on various regional and continental platforms and channels.
To support, partner, grow and monitor communications content and public engagement deliverables and KPIs at Field Office (FO) and Regional Office (RO) levels;
The Communications & Public Engagement Manager reports directly to the EARO Regional Communications & Public Engagement Director (RCPED).
MAJOR RESPONSIBILITIES
Strategy and management – 30%
Support the strategic development and implementation of the regional CPE plan, aligned with the global Ignite Framework – objectives, deliverables and KPIs, and owning content and public engagement pieces.
Ensure planning, budgets and M&E across globally-used systems and core communications areas are developed and implemented, in partnership with the nine field offices – including deliverables and KPIs.
Lead internal engagement for EARO, with guidance from Regional CPE Director, and oversee staff-focused communications planning and initiatives with field offices in nine countries.
Public Engagement, Marketing and Media  – 40%
Lead in the development and ongoing management of East Africa's public engagement strategy across all national offices (mass media, social media, digital, campaigns, events).
Lead national offices to increase capacity and ability to engage the public through innovative communications in support of their national strategy and provide technical leadership and coaching national office Public Engagement communications staff.
Provide quality assurance of all content and public engagement communications.
Ensure national office public engagement communications is supporting the It Takes A World campaign and Global Moments, in partnership with regional and national advocacy.
Ensure influence and fundraising efforts are supported through brand alliance and marketing initiatives in relevant national offices.
Develop targeted regional-level content and public engagement collateral/channels in support of regional business/ resource development/ campaigns.
Partner with field teams to ensure that World Vision EARO and EAR field staff are aware of and abide by the World Vision Media Engagement Policy, including organizing media briefings for WV EARO staff.
Act as the operational point of contact for World Vision Support Office communication and media teams in coordination with the Regional CPE Director.
Support on drafting media material and partnering on cross-functional media opportunities for the region, as well as guiding field teams in this area, in support of global emergencies, campaigns or initiatives.