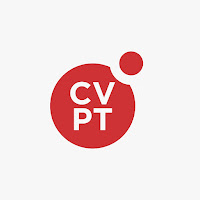 Motor vehicle Electrician
CVPeople Tanzania | Full time
Dar es salaam , Tanzania
Job Description
Rijk Zwaan Q-Sem Ltd is located in Arusha, Tanzania. Currently with 450+ employees. Rijk Zwaan is an international family company with a people-oriented culture. Rijk Zwaan is right at the start of the food chain. We develop vegetable varieties and sell the seeds produced from them globally. Rijk Zwaan Q-Sem Ltd is looking for motivated Tanzanians who are interested to fill up below vacant position
Motor vehicle Electrician – (1 Post)
Reports to: Team Leader Maintenance – Workshop
Job Description
Responsible for installing and repairing electrical wiring, diagnosing problems with vehicle electrical systems, repairing damaged electrical parts.
Performing electronic diagnostic on cars and other vehicles to identify faults and proposing a course of action.
Repairing electrical and electronic faults in cars and motor vehicles, replacing damaged/faulty parts where necessary.
Performing checks and test to verify the success of repair work.
Assembling and installing electrical and electronic system in motor vehicles.
Knowledge of diagnostics tools for vehicle electrical and electronics.
 Ability to read electrical and electronic schematics and circuit diagrams.
Ability to carry out/repair electrical wiring in a range of vehicles.
Maintaining electrical equipment in the Station as well as agricultural machinery.
Competencies
Understanding of the Company Business.
Problem – solving skills.
Auto electrical and mechanical knowledge.
Knowledge of diagnostics tools for vehicle electrical and electronic.
Demonstrated ability to operate in an international setting.
Strong manual skills and precision when carrying out repair and testing.Good knowledge of English (speaking and writing) and Kiswahili (native or fluent)
Pro-active, inspirational and trustworthy person.
Work systematically and able to serve internal customers.
Independent, self-motivated with good communication skills.
Reliable and honest.
Team player
Requirements
Education/Qualification
Diploma or Certificate from any recognized Institutions, VETA, DIT, Arusha Technical College etc
3 – 5 years of experience.
Status: Permanent Position.
How to Apply:
If you believe, you can clearly demonstrate your abilities to meet the criteria given above, please submit your application letter with a detailed CV attached with relevant academic certificates to the following address;
Human Resource Manager
Rijk Zwaaan Q-Sem Ltd
P.O.Box 12345
Arusha, Tanzania.
Or at ajira@rijkzwaan.com
To be considered your application must be received by 07th November 2021. Only short listed candidates will be contacted.
Rijk Zwaan is an equal opportunity company everyone is encouraged to apply.