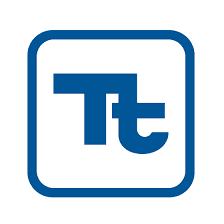 Monitoring, Evaluation and Learning Specialist
The Tanzania Maji na Usafi wa Mazingira (MUM) Activity funded by USAID/Tanzania and implemented by Tetra Tech International Development (http://www.tetratech.com/intdev) is currently accepting expressions of interest for qualified candidates to fill various positions. The purpose of Maji na Usafi wa Mazingira (MUM) Activity is to expand and sustain the provision and governance of WASH services by increasing access to sustainable water services; Increasing access to finance for water, sanitation, and hygiene; Strengthening the market for sanitation products and services; and Strengthening basin water boards and water user associations for stewardship of water resources,
Tetra Tech seeks experienced candidates for the following positions:
Monitoring, Evaluation and Learning Specialist (1 Post)-Based in Sumbawanga
Working under the direction of the MEL Specialist Manager, the role of MEL Specialist will be; –
To Assist in the design and implement a project monitoring, evaluation and learning strategy and ensure that data generated from activities and interventions are reliably and accurately collected in a timely manner to inform both reporting and adaptive management of project activities. MEL is an important component of the project, underpinning both the measurement of project results but also ensuring that the project regularly assesses activities and strategies and adapts accordingly to adjust to learning and experience for continual improvement. The MEL Specialist will provide on-site monitoring, oversight, and accountability of program activities and will provide mentoring and training assistance/services not only to program staff but to partners as well.
The MEL Specialist will work directly with all technical and managing supervisors and other members of the technical team or their designees as directed. S/he will have overall responsibility for ensuring comprehensive implementation of the Monitoring, Evaluation and Learning Plan (MEL Plan).
Minimum Qualifications:
Education: Bachelor's degree in public administration, Public Policy, Monitoring and Evaluation, or Development Planning and Management.
Experience: Minimum five (5) years of progressively responsible experience in monitoring, evaluation, program design, data collection, management and use, and strategic learning. Experience working on monitoring and evaluation with bilateral or multilateral development agency projects and their implementing contractors. Experience in results frameworks and logical frameworks desirable.
HOW TO APPLY
To apply through ARD.recruitment.TZMUM@tetratech.com with a cover letter and current curriculum vitae (CV) in reverse chronological order format. Please list the title of the position in the email subject line
General Qualifications:
Must be computer literate (in Microsoft Office applications such as Excel, Word, PowerPoint, etc.).
Excellent interpersonal skills, including patience, diplomacy, willingness to listen and respect for colleagues.
Ability to work individually and as part of a team. Must also be able to work effectively in a team environment.
Professional fluency in English and Swahili is required for verbal and written communication.
Experience delivering services in Tanzania, working successfully within a team environment;
Please note: Only Tanzanian citizens are eligible for this position.
Only Short-listed candidates will be contacted for an interview. No phone calls will be accepted about these positions.
Deadline for submission of applications is November 5, 2021.