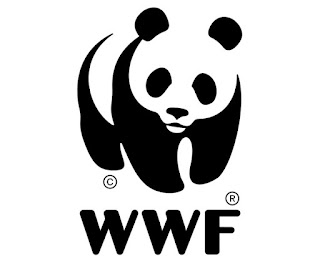 Senior Project Manager – Wildlife Law Enforcement
(21 MONTH CONTRACT)
WWF (World Wide Fund for Nature) Tanzania in alliance with TRAFFIC, the international wildlife trade monitoring network – has an opening based for an experienced Project Manager to help strengthen law enforcement to combat illegal wildlife trade in Djibouti, Tanzania, Kenya and Uganda.
JOB DESCRIPTION – CHARACTERISTIC DUTIES 
Based in Arusha, under the supervision of TRAFFIC's East Africa Office Director, and in collaboration with TRAFFIC's project support unit in Cambridge, UK, the Senior Project Manager will manage and coordinate the implementation of the project to be implemented in Tanzania, Kenya, Uganda and Djibouti.  In Tanzania, the Project Manager will work closely with Tanzania's Police, the Ministry of Natural Resources and Tourism, and National Prosecution Services.  Elsewhere in the region, the Project Manager will work with the Kenya Wildlife Service, Uganda's Wildlife Authority and IGAD, the Intergovernmental Authority on Development, based in Djibouti.  The Project Manager will oversee and support experienced project coordinators, monitor project budgets and timelines, and ensure compliance with donor guidelines and that all project outputs are produced on time and are of a high quality.
SPECIFIC DUTIES:  The main tasks of the Senior Project Manager include, but are not limited to the following:
Lead the overall management of the project ensuring implementation of all project activities;
Oversee development of capacity building materials in collaboration with government partners and TRAFFIC offices;
Supervise the project implementation team, service providers and consultants that work for the project, including developing contracts;
Provide technical advice and support to the project team and partners;
Ensure compliance of project implementation and outputs are in line with US Government and TRAFFIC policies and safeguards, including quarterly compilation of donor progress reports;
Build, support and manage effective working relationships with partners in the project countries;
Manage the project's finances and support financial admin and reporting;
Lead communications with the donor including leading donor meetings and providing necessary input and progress reports;
Represent the project and TRAFFIC at internal and external meetings as required;
Provide support in the development and submission of related concepts and funding proposals; and
Undertake any other tasks as required by the Director of TRAFFIC East Africa.
REQUIREMENTS 
In the subject header, Senior Project Manager – Wildlife Law Enforcement, interested applicants are requested to send a cover letter and current CV with full contact details of three to  HYPERLINK "mailto:traffictz@traffic.org" traffictz@traffic.org by midnight Tanzania time, 19 November 2021.
We thank all applicants for their interest in this position but only shortlisted candidates will be contacted.
The interviews will take place virtually or in person at TRAFFIC's office in Arusha, Tanzania.