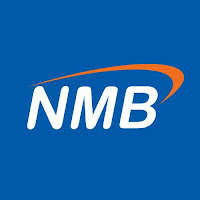 MI and Reporting Analyst (1 Position(s))
Job Title: MI and Reporting Analyst (1 Position(s))
Job Purpose:
To provide competent and reliable support on ensuring proper planning, monitoring and implementation of various strategies in an effort of managing loan portfolio quality.
Main Responsibilities:
Provide professional and constant support on ensuring comprehensive and appropriate planning, approaches and strategies toward an effort of improving loan portfolio quality.
Responsible for identifying hotspots, modelling and providing analytical updates in regards to internal and external factors that influence NMB's portfolio performance and Banking industry as a whole in an effort of mitigating credit risk exposure.
Prepare and ensure timely completion of various credit related reports for regulatory and other credit related reports including monthly credit performance reports, monthly PAR/NPL and impairment/provision reports, etc. before presenting to the credit management committees, i.e. LPQ, Watch-list and BCC.
Providing proper support and supervision of the IFRS 9 impairment process and other related issues during preparation of month-end reports.
Participate fully in attending various issues arising from internal and external audits/examination related to credit matters.
Participating on various credit related projects in an effort of enhancing efficiency particularly on lending and portfolio management.
Managing CRB services within NMB Bank in regards to monthly data submission, data quality improvement, system enhancements, trainings and handling disputes/queries concerning CRB process on ensuring full compliance in accordance with BOT regulatory requirements.
Provide full support to the internal including Business Department, Finance, Treasury, Strategy Office, Credit Risk Internal Auditor, etc. and external customers, e.g. BOT, Government Instructions and other business partners by providing all required credit reports/information and handling various credit related queries.
Providing credit related information required for financial reporting, i.e. financial disclosures, etc.
Engage fully in providing comprehensive credit skills training to all key staff across the network to enhance efficiency and controls as required.
Conduct daily reconciliation of SAM collection and recovery account
Preparation of collection and recovery reports on a monthly basis.
Maintaining and providing the required information on NPLs, written-off pool, downgraded and restructured SAM accounts.
Preparation of NPL information required for DCA engagement on a monthly basis.
Attributes:
Excellent understanding of credit and associated risks
Proper understanding of new credit impairment models in line with IFRS9 requirement
Proper knowledge of Bank's products, policies/ procedures and best practices in the banking industry
Core Banking System (Flexcube) and computer applications
Analytical, critical thinking, communication and presentation skills
Qualifications and Experience:
Bachelor's Degree in Commerce/ Economics /Finance/Business or equivalent
At least 3 years proven experience preferably in credit MI and reporting role
NMB Bank Plc is committed to creating a diverse environment and is proud to be an equal opportunity employer.
Please be advised that if you are not contacted within 14 working days of the advert closing date then you have not been shortlisted.
"NMB Bank Plc does not charge any fee in connection with the application or recruitment process. Should you receive a solicitation for the payment of a fee, please disregard it".
Job opening date : 30-Sep-2021
Job closing date : 14-Oct-2021