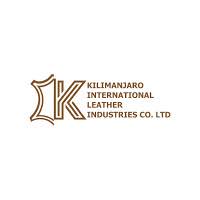 IT Technician
EMPLOYMENT OPPORTUNITY
KLICL intends to hire a qualified, energetic, dynamic and proactive Tanzanian to fill in the following vacant position:
POSITION: IT TECHNICIAN (1 Position)
QUALIFICATION AND WORK EXPERIENCE
The candidate should be a holder of Diploma in IT, Computer Science or a similar related field. Hands-on experience in LAN/WAN networks, Knowledge of computer and IT systems, internet security and data privacy. Should have at least three years' experience in ICT.
OTHER REQUIREMENTS:
Outstanding troubleshooting skills, excellent time-management skills, ability to multi-task, Strong interpersonal and communication skills, a team player, critical-thinker and a problem-solver.
DUTIES AND RESPONSIBILITIES
Serves as the first point of contact for IT support within the company,
Install, configure and maintain software and hardware components of computer and network systems,
Diagnose and troubleshoot software and hardware issues,
Repair and replace damaged computer and network components,
Ensure the security of client and server computers by installing and upgrading antivirus and firewall software,
Provide comprehensive support to encounter challenges related to computers and network devices,
Regularly maintain and update technical documentation,
Test new hardware and software before full-scale installation,
Any other related duties as assigned by the supervisor.
REMUNERATION
All positions carry attractive package commensurate with one's qualifications and experience.
MODE OF APLLICATION
Interested applicants shall be required to provide detailed curriculum vitae; certified copies of academic certificates as follows:
Form IV/VI National Examination Certificate.
Degree/ Advanced Diploma Certificates.
Professional Registration and Training Certificates from respective registration or regulatory bodies (where applicable).
Birth certificate.
Certificates from foreign Examination bodies or Ordinary or Advanced level education should be verified by the National Examination Council of Tanzania (NECTA).
Professional Certificates from foreign Universities or other training Institutions should be verified by the Tanzanian Commission for Universities (TCU) and National Council for Technical Education (NACTE).
Uncertified certificates and provisional statement of results will not be accepted.
Applicants should indicate 3 work related referees with their reliable telephones and e-mails.
Applications should be submitted by post to the following address, not later than October 9th 2021
Managing Director,
Kilimanjaro International Leather Industries Company Limited,
Plot 581, Block LLL, Moshi – Arusha Road
P.O. Box 74,
MOSHI, TANZANIA.