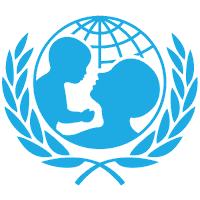 Immunization Specialist ,(NO-3)
Job no: 545024
Contract type: Temporary Appointment
Level: NO-3
Location: United Republic of Tanzania
Categories: Health, Expanded Programme Immunization
UNICEF works in some of the world's toughest places, to reach the world's most disadvantaged children. To save their lives. To defend their rights. To help them fulfill their potential.
Across 190 countries and territories, we work for every child, everywhere, every day, to build a better world for everyone.
And we never give up.
Call for CVs – Tanzania Agriculture Project at Abt Associates October, 2021
For every child, opportunity
UNICEF has been a dependable partner providing technical support to the Ministry of Health's Immunization and Vaccines Development (IVD) Program particularly in the areas of vaccines procurement and logistics, cold chain maintenance and expansion, advocacy, communication, and social mobilization as well as immunization service delivery. From November 2021 to October 2021, this support is expected to expand
UNICEF, would like to recruit the COVID-19 Immunization Specialist to provide technical support to ensure effective and efficient implementation of COVID 19 vaccination in Tanzania from 1st November 2021 to 31st October 2022. In particular, the specialist will spend most of his/her time at the IVD program of Tanzania Mainland and provide hands-on technical support and ensure skill transfer to the program. The result of this support is an improvement of the COVID-19 immunization coverage in Tanzania through the provision of support across vaccines procurement and logistics, cold chain maintenance and expansion, advocacy, communication, and social mobilization as well as immunization service delivery.
The incumbent will be supposed to specifically provide support on COVID 19 Immunization coverage, COVAX facility management, Covid 19 Vaccine management, develop and implement an effective capacity development program for  Health Workforce, and COVID-19 Vaccine Data, Information Systems Improvement, and Use.
How can you make a difference?
SPECIFIC TASKS
Generally, the COVID-19 Immunization Specialist will support the Immunization Specialist in UNICEF in Tanzania in providing technical expertise to the immunization program of Tanzania with the following specific tasks:
 Strengthen the structures for coordination and Vaccine Management (TWG/ NLWG)
Update the cold chain inventory and conduct cold chain capacity and gap analysis in the context of COVAX introduction in the country as well as recommendation for expansion of capacity/rehabilitation of existing capacity
Prepare the need and procurement plan for cold chain equipment for safe storage, distribution and wastage management of the COVAX vaccine
Identify vaccine and supply needs by location based on the priority setting for the target population.
Update all the stock management tools with the addition of COVAX vaccine for vaccine visibility
Actively involved in Technical Working Groups and provide a timely update of key activities related to the supply chain component of the readiness assessment tools
Support capacity-building activity of vaccine handlers and ensures proper vaccine management practices are observed at all levels of the supply chain system.
Supports vaccine stock management and ensures accountability of vaccines and supplies
Prepare, implement and assess the readiness of the NLWG to manage the logistic and supply chain operations related to the COVAX vaccine
Support IVD program to ensure timely and accurate supply order of COVID-19 vaccines is placed, distribution and documentation, as well as adherence to established allotments, are ensured.
Ensure effective innovations, communication, networking, and collaboration are achieved with internal and external partners
Regularly participate in workshops and meetings of the Immunization program and provide feedback
To qualify as an advocate for every child you will have…
Qualification and Experience:
Advanced University degree in public health or related field with health background (MD, Nursing or other relevant health disciplines)
A minimum of 5 years of progressive responsibility in managing Immunization or other MNCH programs
Proven expertise in managing, monitoring, and evaluating of health programs is an added value
Proven working relation with national, regional, district and sub-district structures
Fluency in written and spoken English is essential; knowledge of Swahili is an asset.
Strong analytical skills
Knowledge of the Tanzanian EPI program is an asset
Excellent facilitation skills, negotiation skills, and oral and written communication skills an asset
For every Child, you demonstrate…
UNICEF's values of Care, Respect, Integrity, Trust, and Accountability (CRITA) and core competencies in Communication, Working with People and Drive for Results.
The UNICEF competencies required for this post are…
Builds and maintains partnerships (I), Innovates and embraces change(I), Manages ambiguity and complexity(I), Demonstrates self-awareness and ethical awareness(I), Drive to achieve results for impact(I), Thinks and acts strategically(I),Works collaboratively with others(I)
Click here to learn more about UNICEF's values and competencies.
Read More: 700 Jobs JESHI LA MAGEREZA Tanzania | New Job Opportunities at Tanzania Prison Force Released 27th September 2021
UNICEF is committed to diversity and inclusion within its workforce, and encourages all candidates, irrespective of gender, nationality, religious and ethnic backgrounds, including persons living with disabilities, to apply to become a part of the organization.
UNICEF has a zero-tolerance policy on conduct that is incompatible with the aims and objectives of the United Nations and UNICEF, including sexual exploitation and abuse, sexual harassment, abuse of authority and discrimination. UNICEF also adheres to strict child safeguarding principles. All selected candidates will be expected to adhere to these standards and principles and will therefore undergo rigorous reference and background checks. Background checks will include the verification of academic credential(s) and employment history. Selected candidates may be required to provide additional information to conduct a background check.
Remarks:
Only shortlisted candidates will be contacted and advance to the next stage of the selection process.
The deadline for submitting the application is 15 October 2021.