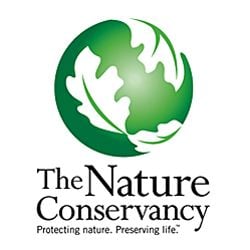 Operations Administrator, Arusha, Tanzania
Job ID 50407
Location Tanzania
Full/Part Time Full-Time
Regular/Temporary Regular
OFFICE LOCATION Arusha, Tanzania
A LITTLE ABOUT US
Founded in 1951, the Nature Conservancy is a global conservation organization dedicated to conserving the lands and waters on which all life depends. Guided by science, we create innovative, on-the-ground solutions to our world's toughest challenges so that nature and people can thrive together. We are tackling climate change, conserving lands, waters and oceans at unprecedented scale, providing food and water sustainably and helping make cities more sustainable. One of our core values is our commitment to diversity. Therefore, we strive for a globally diverse and culturally competent workforce. Working in 72 countries, including all 50 United States, we use a collaborative approach that engages local communities, governments, the private sector, and other partners. To learn more, visit www.nature.org or follow @nature_press on Twitter.
The Nature Conservancy Africa program follows a holistic approach to protect vital lands and waters, transform the way natural resources are used and managed and inspire to equip others to contribute to the shared vision of a healthy and sustainable future for Africa's lands, waters, wildlife and people. We use a collaborative approach that engages local communities, governments, the private sector, and other partners. To learn more, visit www.nature.orq or follow @nature press on Twitter
YOUR POSITION WITH TNC
The Operations Administrator, Tanzania Program, will work as part of a team within the Tanzania Program providing a broad range of resources. They will manage several functional activities, such as finance, human resources, procurement, office and facilities management, information systems, meetings and special events, training logistics, volunteer programs, travel and vehicle management, asset management, etc. This position will report to the Associate Operations Manager, Africa Region and will be based in the TNC office in Arusha, Tanzania
ESSENTIAL FUNCTIONS
The Operations Administrator will be responsible for performing multiple administrative functions for the Tanzania program and other assigned projects. The role will perform Information Systems, Human Resources, and Finance administrative tasks, including processing forms, preparing reports, and monitoring budgets. They will use available systems and resources to maintain, track, and research data, and to produce and review reports. The Coordinator may handle inquiries about business unit activities and assist in the development of program materials and correspondence. They will work cooperatively with Conservancy staff, providing information necessary to make decisions and solve problems. They may communicate on behalf of their supervisor with internal and external sources, including staff, donors, vendors, and businesses in order to coordinate arrangements, convey information, and ensure successful execution of the progra.
RESPONSIBILITIES AND SCOPE
Provide both field and in-office coordinated logistical support to NTRI program operations
Independently plans and implements daily support to NTRI office operations including logistics for special events, meetings, purchases, central filing, mailroom operations, facility management, telecommunications, and visitors' reception.
Financial responsibility may include purchasing, processing invoices, contracting with vendors, budget tracking and support annual audit processes.
Ensure program and office compliance with the statutory government obligations including renewal of business permits, payment of signage fees, and compliance with NGO requirements for TNC Tanzania.
Managing office petty cash.
Support the onboarding of TNC volunteers, interns, temporary staff, including training, logistics and orientation
Ensure compliance with Conservancy policies, procedures, and external (donor/legal/IRS) requirements.
Versed in the systems and resources utilized by the team to execute assigned tasks.
Provides guidance in satisfying office and field administrative requirements based on extensive knowledge of policies and procedures.
Support the development and execution of targeted trainings related to the respective functional areas of the Organization.
Support the Operations team in managing office re-opening logistics for NTRI office.
Efficiently handle travel expense claims from TNC related meeting and travels (workshops, meetings, trainings)
Identify routine problems and utilize existing resources for resolution, referring difficult questions and problem to Supervisor.
Manage office Inventories.
Provide logistical support to Dar es Salaam based TNC employees
Perform specific administrative duties as described below and under general supervision and established guidelines.
MINIMUM QUALIFICATIONS
Bachelor's degree and 2 years related experience or equivalent combination.
Experience coordinating administrative processes.
Experience generating reports and interpreting data.
Experience in business writing, editing, and proofreading.
Experience organizing time and managing diverse activities to meet deadlines; and
Experience working across teams and communicating with a wide range of people
DESIRED QUALIFICATIONS
Multi-lingual skills and multi-cultural or cross-cultural experiences are appreciated.
Ability to analyze information for the purpose of coordinating and planning activities and solving problems.
Ability to use existing technology to achieve desired results.
Excellent customer service skills and focus.
Experience interpreting guidelines to achieve desired results.
Knowledge of current trends in specific field; and/or
Strong organization skills, accuracy, and attention to detail.
To apply for job ID 50407, submit your materials online by using the Apply Now button at https://careers.nature.org/. Need help applying? Visit our recruitment page or contact applyhelp@tnc.org.
The Nature Conservancy is an Equal Opportunity Employer. Our commitment to diversity includes the recognition that our conservation mission is best advanced by the leadership and contributions of people of diverse backgrounds, beliefs and culture. Recruiting and mentoring staff to create an inclusive organization that reflects our global character is a priority and we encourage applicants from all cultures, races, colors, religions, sexes, national or regional origins, ages, disability status, sexual orientation, gender identity, military, protected veteran status or other status protected by law.
Do you have military experience? Visit our U.S. Military Skills Translator to match your military experience with our current job openings!
TNC is committed to offering accommodations for qualified individuals with disabilities and disabled veterans in our job application process. If you need assistance or an accommodation due to a disability, please send a note to applyhelp@tnc.org with Request for Accommodation in the subject line.