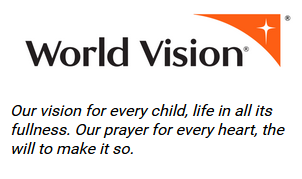 MAJOR RESPONSIBILITES
Strategy and management – 30%
-Support the strategic development and implementation of the regional CPE plan, aligned with the global Ignite Framework – objectives, deliverables and KPIs, and owning content and public engagement pieces.
-Ensure planning, budgets and M&E across globally-used systems and core communications areas is developed and implemented, in partnership with the nine field offices – including deliverables and KPIs.
-Lead on internal engagement for EARO, with guidance from Regional CPE Director, and oversee staff-focused communications planning and initiatives with field offices in nine countries.
Public Engagement, Marketing and Media  – 40%
-Lead in development and on-going management of East Africa public engagement strategy across all national offices (mass media, social media, digital, campaigns, events).
-Lead national offices to increase capacity and ability to engage publics through innovative communications in support of their national strategy and provide technical leadership and coaching national office Public Engagement communications staff.
-Provide quality assurance of all content and public engagement communications.
-Ensure national office public engagement communications is supporting the It Takes A World campaign and Global Moments, in partnership with regional and national advocacy.
-Ensure influence and fundraising efforts are supported through brand alliance and marketing initiatives in relevant national offices.
-Develop targeted regional-level content and public engagement collateral/channels in support of regional business/ resource development/ campaigns.
-Partner with field teams to ensure that World Vision EARO and EAR field staff are aware of and abide by the World Vision Media Engagement Policy, including organizing media briefings for WV EARO staff.
-Act as the operational point of contact for World Vision Support Office communication and media teams in coordination with the Regional CPE Director.
-Support on drafting media material and partnering on cross-functional media opportunities for the region, as well as guiding field teams in this area, in support of global emergencies, campaigns or initiatives.
Reputation Risk – 10%
-In partnership with global risk specialists and supporting the Regional CPE Director, support a risk-aware culture with field teams, developing capacity in this area.
-Grow reputation risk awareness within EARO.
Content Management – 20%
-Lead National Office's strategy to increase technical capacity to produce international quality content for Support Office marketing communications and resource development.
-Keep abreast of all WVI visibility opportunities being an active member of the WVI MST groups and channels.
-Manage the internal WVI communication, including RL bulletins, social media analysis reports and other impact metrics needed
Required professional Experience
At least five years' experience in communications or journalism with at least two years' experience working within an INGO, UN or other humanitarian organisation.
Strong communication skills, ability to facilitate the collection of photo, video, story and social media resources.
Ability to work in difficult, insecure and stressful conditions.
Demonstrated ability to think strategically, manage workload and meet deadlines.
Proven field communications experience in emergency settings and/or fragile contexts.
Proven ability to manage and grow a team.
Full adherence to World Vision Child Protection, Code of Conduct and Conflict of Interest policies.
Required Education, training, license, registration, and certification
Bachelor's Degree in journalism, media and communications or another related field; development/humanitarian sector courses and degree an advantage; marketing courses a plus.
Preferred Knowledge and Qualifications
Photography and filmmaking skills highly desirable
Journalism experience is highly desirable
Solid knowledge in Microsoft Office, social media channels and all public engagement management tools and techniques