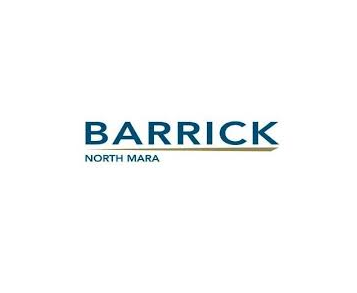 Job position: Officer Safety at Shinyanga Tanzania.
The Bulyanhulu Team is seeking to recruit a Safety Officer to join and grow their team.
You will be expected to align to the Barrick DNA and to operate within our mining assets with our best people teams. You will contribute in a safe and cost-effective manner to achieve targets in accordance with Mine Safety Standards, Policies, and Procedures and ensure daily targets are met.
The role is responsible for planning, implementing, and overseeing the company's employee safety at work. Their main duty is to ensure that the company is in compliance with and adheres to Occupational Health and Safety (OHS) guidelines. Also, you will be provided advice on measures to minimize hazards or unhealthy situations. You will also be on a constant lookout for violations
The ideal candidate will be a responsible individual who swears by OSH regulations. Your work will be largely focused on prevention so you need to be conscientious and farsighted. The ideal candidate will also be detail-oriented and ready to act in emergencies.
Responsibilities
Lead and influence change whilst developing a positive safety culture
Provide support and guidance to Safety Representatives
Conduct On job Coaching and Training to employees on Standard Operating Procedures (SOPs) and safe work practices
Demonstrate commitment to the completion of health and safety activities
Timely and accurate completion of Safety daily, weekly, monthly, and yearly reports
Conduct scheduled weekly and monthly Safety meetings
Maintain accuracy of the information in the Management of Change (MOC's ) database
Participate in the review of Standard Operating Procedures
Conduct workplace inspections and audits as required
Assist in incident and accident investigations.
Qualification requirements
Ordinary Level Secondary Education Certificate
Certification in Emergency response Management
Level 3 First Aid Training
A Valid Driving License
Formal Training Qualification in Risk Management, Accident Investigations, and Occupational Health and Safety