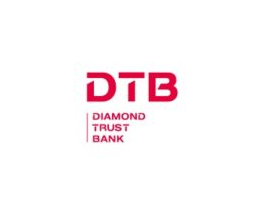 Job Position: Manager Treasury Middle Office
About DTB:
Diamond Trust Bank (DTB) is a leading regional bank, listed on the Nairobi Securities Exchange (NSE). An affiliate of the Aga Khan Development Network (AKDN), DTB has operated in East Africa for over seventy years.
DTB's focus on the SME sector and commitment to enhancing convenience for customers through branch network expansion has driven the Bank's growth in recent years.
Also Read This…
Managing the Treasury Middle Office (TMO) functions which includes management of market risk and liquidity risk activities undertaken by the Treasury Department such as monitoring, reviewing and reporting activities on foreign exchange risk, Interest rate Risk, price Risk and liquidity risk.
Periodical performance analysis of Treasury operations to ensure that the operations are not only profitable but also in compliance with the internal policies and procedures, IFEM's Code of conduct, Circulars/Guidelines
issued by the Bank of Tanzania from time to time including but not limited to Risk management Guidelines 2010, IBCM rules, CDS rules, Liquidity Risk
Regulations, the foreign exchange Exposure limits Regulations 2014, and Bank of Tanzania's stress testing Guidelines 2021 and observations of internal and external auditors