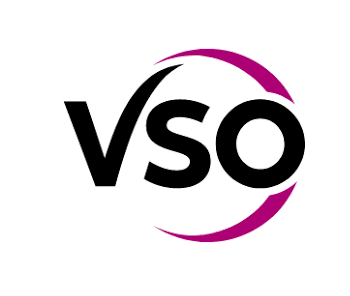 VSO is the world's leading international development charity that works through volunteers to create a fair world for everyone. At VSO we pride ourselves on doing development differently. We fight poverty not by sending aid, but by working through volunteers and partners to create long-lasting change in some of the world's poorest regions. We bring key stakeholders together to co-ordinate collective action, from local organisations to national governments. Our programmes in Africa and Asia focus on health, education and livelihoods, with an increasing emphasis on resilience, peace building, social accountability, gender and social inclusion. We're not about delivering quick fixes, but instead we focus on long-lasting, sustainable change that will improve the lives of generations to come.
Role overview
Working at project location – In this role, you will provide on-site support in the project location and/or VSO office, (full-time unless otherwise specified) for a set period of time.
The purpose of this activity is ignite accountability and transparency mechanisms at the community, private sector and government level; and strengthened primary actor collectives' advocacy efforts to better engage with system actors at the regional level. In addition, ensure primary actors voices start influencing socio-economic focused decisions made at district/regional/national spaces through enhanced and diversified advocacy.
Competencies and Behaviour
At VSO we believe progress is only possible by working together. Whether you want to join us as an employee, or as a volunteer working in your own country, overseas or online, our selection process includes an assessment based on these core competencies:
• Ability to be open minded and respectful
• Ability to be resilient and adaptive to new situations
• Ability to facilitate positive change and build sustainable working relationships
• Ability to seek and share knowledge