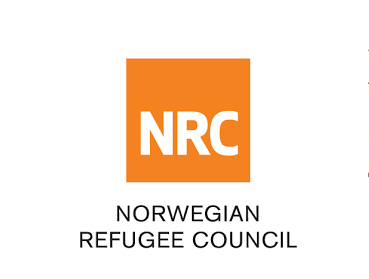 About Us
The Norwegian Refugee Council (NRC) is an independent humanitarian organisation helping people forced to flee. We work in crises across more than 31 countries, providing emergencies and long-term assistance to millions of people every year. We stand up for people forced to flee, advocating their rights. NORCAP, our global provider of expertise, helps improve international and local ability to prevent, prepare for, respond to and recover from crises. NRC also runs the Internal Displacement Monitoring Centre in Geneva, a global leader in reporting on and advocating for people displaced within their own country.
Employment with NRC may lead to employment in or deployment to Regions, Countries, Areas or Offices that may be host to considerable health, safety and security risks. NRC takes this very seriously and we have procedures in place to reduce known risks, but will never be able to take away all risks.
NRC is an equal opportunities employer and aims to have staffing diversity in terms of age, gender, ethnicity, nationality and physical ability.
Job Description
All NRC employees are expected to work by the organizations core values: dedication, innovation, inclusivity and accountability. These attitudes and beliefs shall guide our actions and relationships.
Job Responsibilities
Ensure adherence with NRC policies, tools, handbooks and guidelines
Implement delegated shelter project portfolio according to plan of action
Prepare and develop status reports as required by management
Ensure proper filing of documents
Ensure that projects target beneficiaries most in need, and explore and asses new and better ways to assist
Promote and share ideas for technical improvement
Contribute to organizational learning through the provision specific technical analysis, lessons learned and reports
Support the Education Programmer in formulation of project work plans and provide quality and timely reports to the Education Project Coordinator on Construction/Renovation progress.
Participate in needs assessment for rehabilitation and/or construction when required
Preparation of construction validation plans, Bill of Quantities (BOQ) and implementation plans as requested from time to time.
Supervise and monitor construction/rehabilitation of changing rooms for girls where available and rehabilitation of accessible classrooms, playgrounds and girl-friendly latrines
Participate in developing maintenance plans for rehabilitated infrustructure
Monitor and ensure proper usage of the construction materials, assets and tools.
Work with relevant authority to guide proper positioning of the classroom, gender sensitive WASH facilities on the site
Coordinate with NRC WASH and Shelter teams regularly
Strengthen coordination with government technical departments, camp management authorities and partners
Facilitate effective implementation of construction/rehabilitation activities which includes supervision and monitoring of classrooms and gender sensitive WASH facilities construction/or rehabilitation, and ensure tasks are completed correctly and on schedule
Support the preparation PRs and follows up for timely procurement of materials, tools and services.
Take part in general assessments, upon request.